Parksville Retail Associate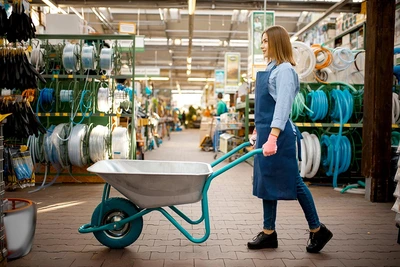 Buckerfield's Parksville – Retail Associate – Starting Rate: $17.59/hr
Do you have a good working knowledge of farm, feed, livestock, garden and pet products?
Buckerfield's Parksville is seeking to hire a continuous part time Retail Associate to join our fast paced, growing, knowledgeable team.
Long before sustainability became headline news, Buckerfield's was a pioneer in providing home, garden, and farm products to customers who know that true value is found in quality supplies that benefit our families, our animals, and mother nature. Our staff are happy to share knowledge and help our customers with their latest projects. We're here to take care of our customers - it just comes naturally to us. If this sounds like you, apply today!
What We Offer:
Generous employee discount!
Participation in an on-target sales bonus program
Pay in lieu of vacation
Training / educational / certification opportunity: Forklift Operator Certificate, BC Pesticide Dispenser Certificate, Veterinarian Drug Dispenser Certificate
Overtime pay, as needed
Stat pay if eligible
Opportunities for advancement may arise
Qualifications:
Strong customer service and communication skills
A great attitude and willingness to learn
Responsibilities:
Serve and help customers
Maintain a clear understanding of products carried and sold by Buckerfields
Process cash register transcations
Participate in the maintenance of display, housekeeping and merchandising standards
Other duties assigned by the Store Manager
Availability:
Position to be filled immediately
16-32 hours a week
May require you to work weekends and statutory holidays, as scheduled by the Store Manager
Please contact Dan Forster at Buckerfield's Parksville to apply for this position, or to request additional information.
Apply to join our team in Parksville