Livestock Feed & Farm Supplies
At the inception of Buckerfield's over a century ago, our founder, Ernest Buckerfield, noticed that farmers were feeding their livestock whatever was available, and he said, "They could get better financial returns through scientific feeding."
Our Brands
A sampling of our brands trusted for quality & value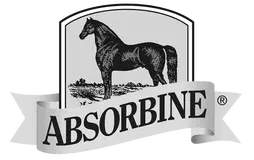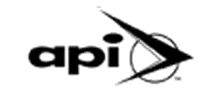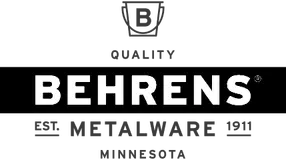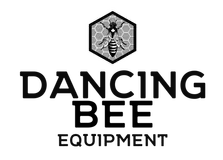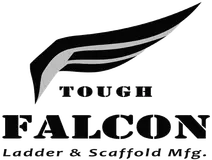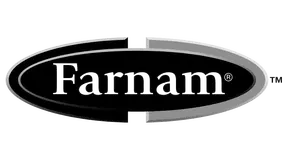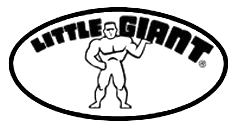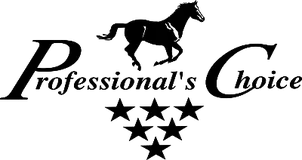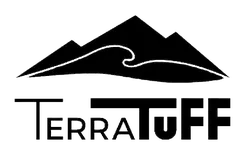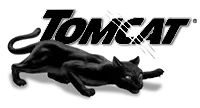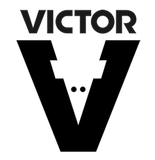 Simply Straw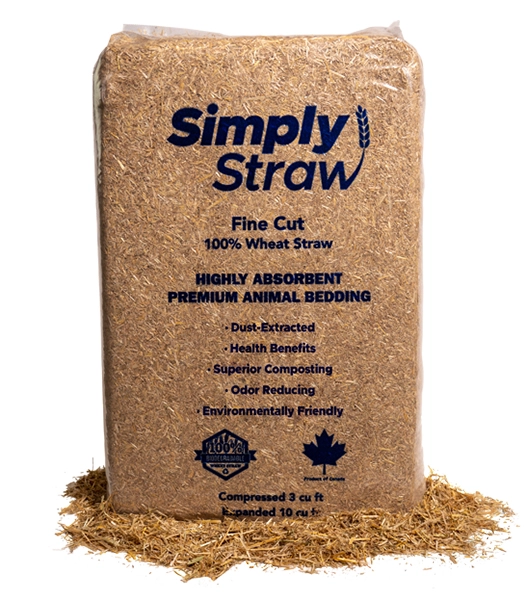 Simply Straw's dust-extracted, highly absorbent, easily compostable characteristics make it ideal for all your bedding needs on the farm. It's a 100% renewable environmentally-friendly all natural product. Also makes a great mulch in the garden.
Absorbine UltraShield EX
First there was UltraShield® and now there's UltraShield® EX, the new standard in fly control protection from Absorbine®. The first weatherproof, sweat-resistant formula that can provide 17 days of fly control.
Automatic Poultry Waterer
This dependable king-size waterer provides a limitless supply of clean water. Everything you need is included to hook up to any standard half-inch NPT pipe. This fount will attach to a garden hose with an adaptor going from ½" male iron pipe to ¾" female hose; adaptor sold separately, also available at Buckerfield's.
Beginner Hive Kit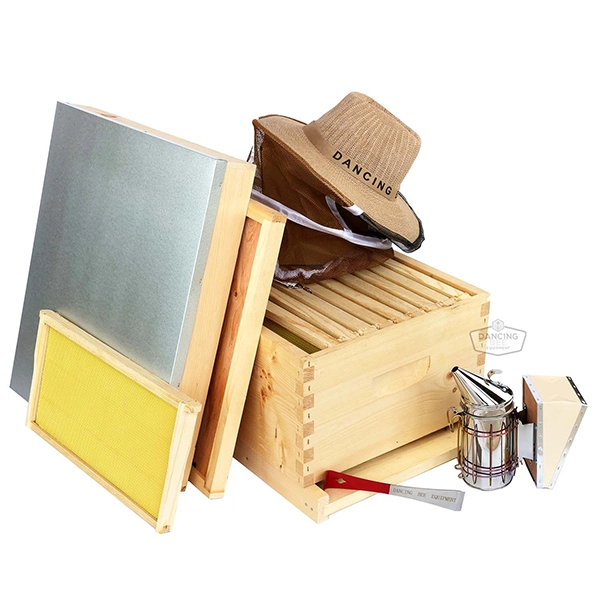 Get started beekeeping! Fully assembled kit containing screened bottom board, deep box, 10 rite cell frames, inner cover, outer cover, smoker with fuel, hat and veil, and J-hive tool.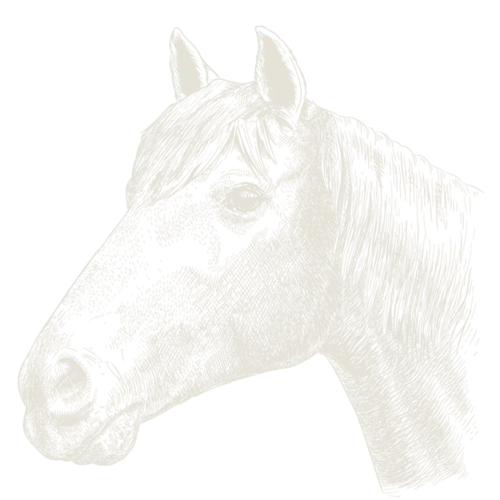 From feed to farm supplies, we've got you covered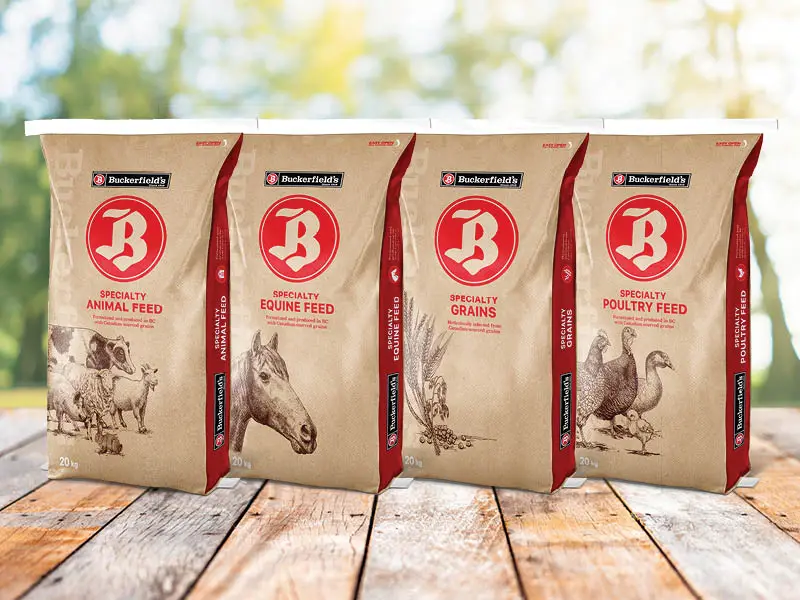 Buckerfield's Specialty Animal Feeds
Providing your livestock with complete nutrition through high-quality feeds. Made in BC with Canadian-sourced grains by Ritchie-Smith, producing premium quality feed since 1968.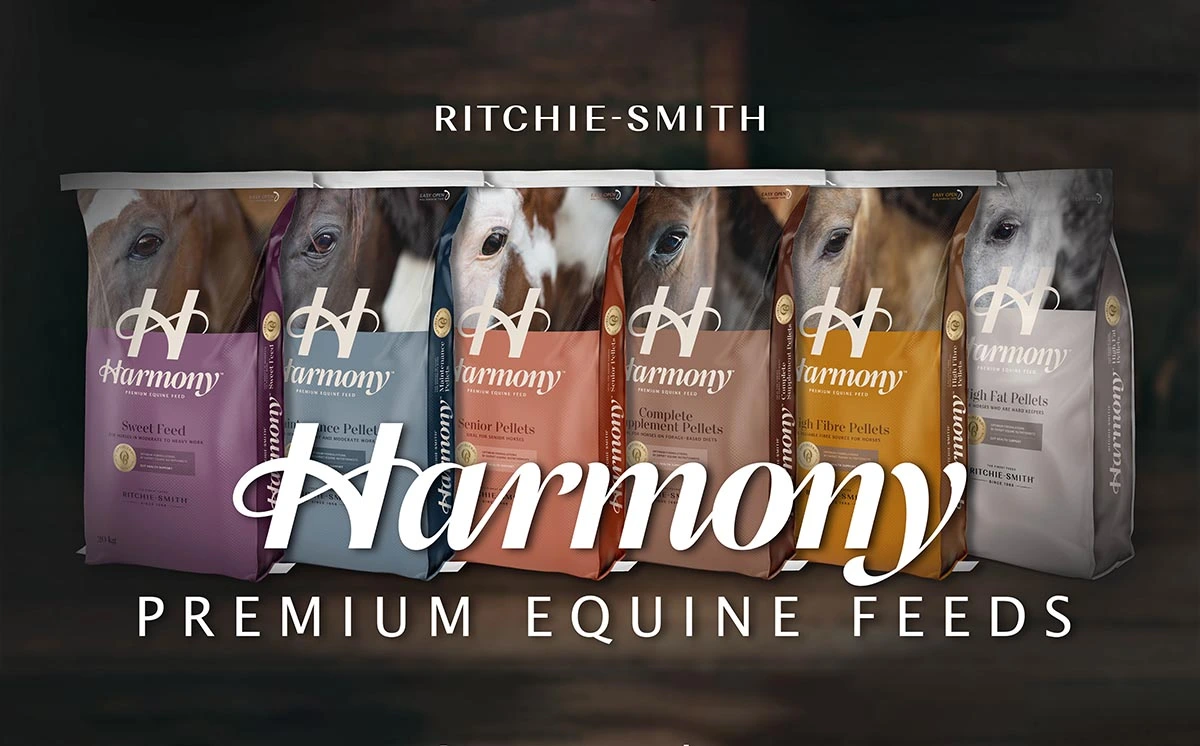 Harmony Premium Equine Feeds
In Harmony With Equine Vitality
We're proud to offer Harmony Premium Equine Feed, providing complete nutrients for healthy horses without the need for additional supplements. Made in BC by Ritchie-Smith, producing premium quality feed since 1968.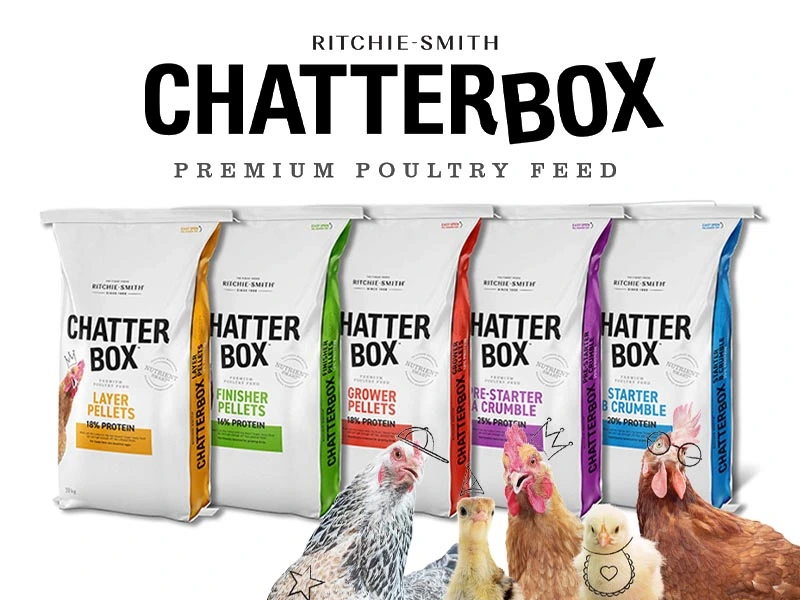 Chatterbox Premium Poultry Feed
The Chatter That Matters
The sound of happy and healthy birds is music to our ears. Chatterbox Nutrient Smart formulations have been developed by our expert
team of animal nutritionists to provide the ideal balance of nutrients
for your birds. Made in BC by Ritchie-Smith, producing premium quality feed since 1968.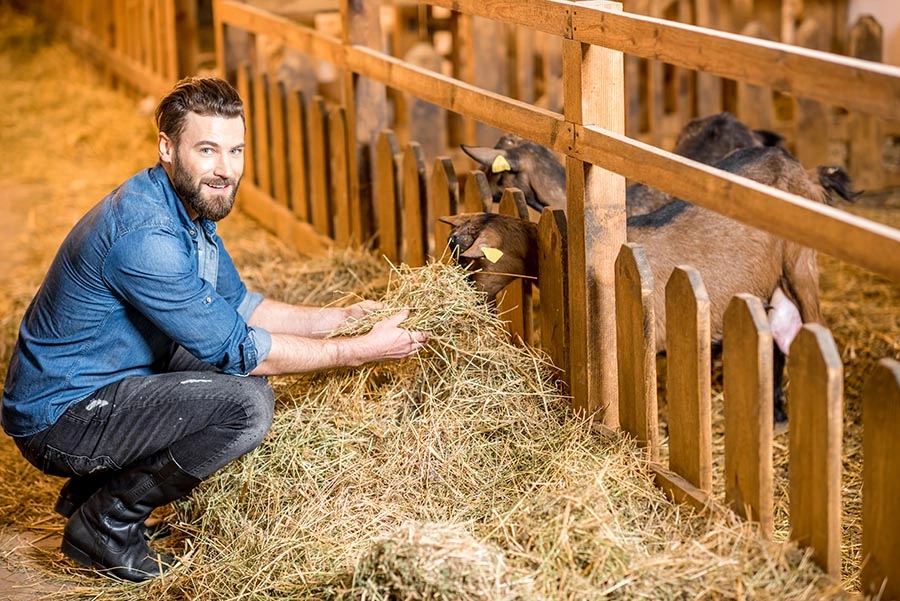 Find all your farm supplies at Buckerfield's
Whether you own a small hobby farm or manage a large-scale operation, Buckerfield's is the go-to destination for all your livestock feed requirements. Buckerfield's is a renowned provider of high-quality livestock feed & supplies, catering to the diverse needs of farmers and animal enthusiasts. With a commitment to supporting healthy and thriving livestock, Buckerfield's offers an extensive range of feed options, expert guidance, and exceptional customer service
4H Beef Club
Preparing for a spring beef show
Join Brookelyn Buck, her heifer, Patty and her steer, Manny as they prepare for the Island spring beef 4H show!
Explore
our diverse, unique array of products all under one roof
Discover
high-quality specialty items you can depend on
Learn
from our knowledgeable staff who are happy to help
Shop local
and support our community. Growing with BC since 1919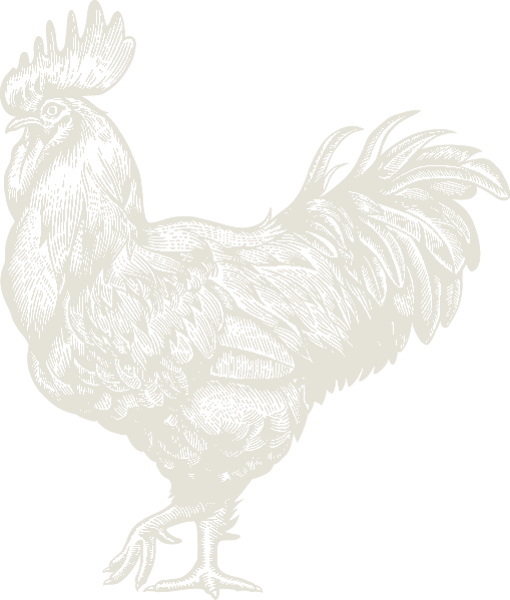 Join The Buckerfield's Community