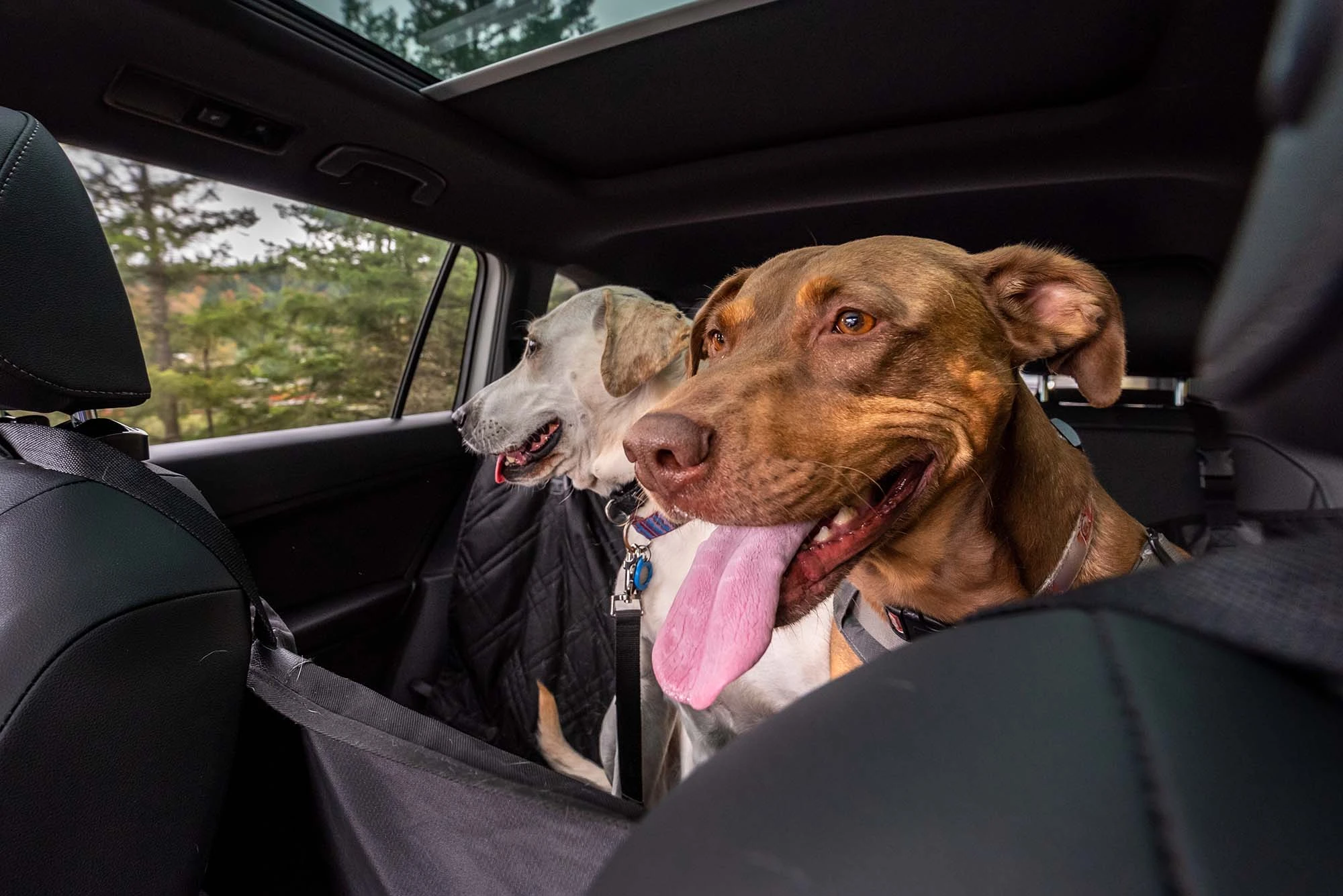 Tips for travelling with your pet
Many people consider their animal companions to be part of the family, so it's no surprise that we want to take our furry friends along with us on vacation.
If you are planning on saying in a hotel, resort or campground with your pet, call and confirm your accommodations are pet friendly.
You do not want to arrive at your destination only to find that you forgot the dog or cat food! Don't forget to pack any medication or vitamins that you give to your pets, treats, blankets, beds, food and water bowls, collars, leashes, harnesses, poop bags, and a pet first aid kit.
Make sure you have everything you need! Here are some suggestions to help make your vacation safe, fun, and rewarding.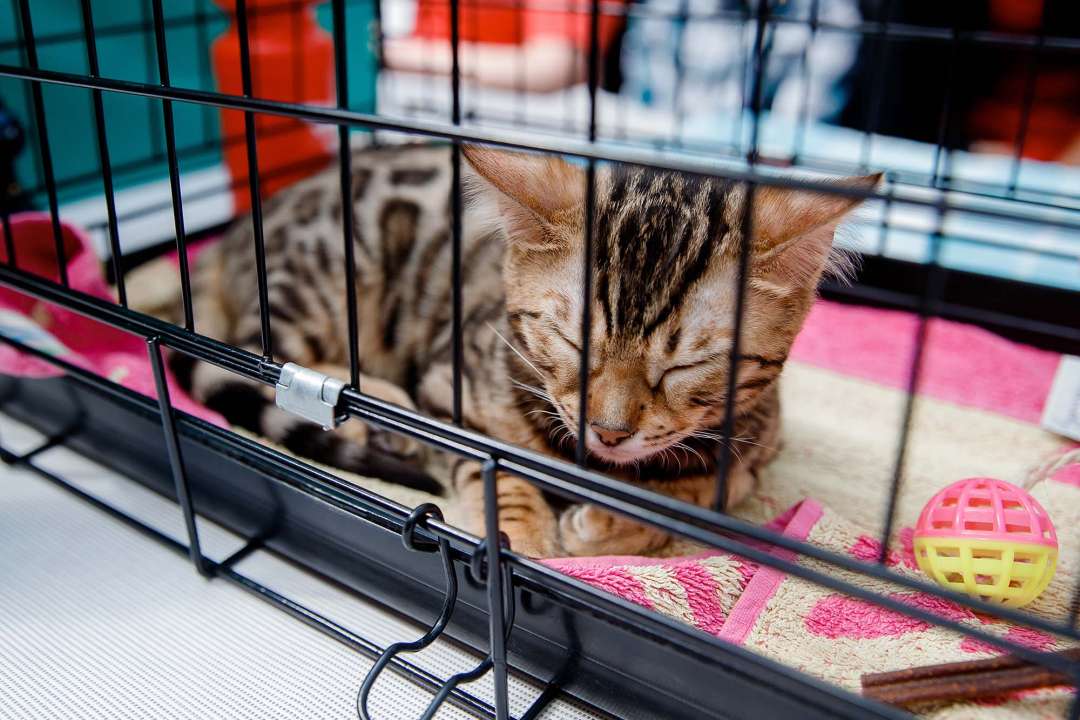 Air Travel
Flying might be the fastest and therefore least stressful way to travel with your pet.
Some airlines allow small dogs and cats to travel in the cabin with you and others may restrict all animals to the cargo hold. Large dogs or cats will need to be checked as baggage and flown in the cargo hold.
If you're taking your pet on vacation with you, and need to fly, here are some tips to make the experience a safe one:
Let the airline know that you will be taking an animal with you when making your reservation. Airlines have restrictions and rules when it comes to flying with animals, and it's best to understand and follow them to avoid problems.
Travel on the same flight as your pet and during non-peak periods when airports aren't too busy.
Pets traveling to destinations out of the country might require a health certificate and a proof of an updated rabies vaccine. Check with your veterinarian.
Be sure to purchase a sturdy, escape-proof carrier. Airline approved carriers are required by all airlines and are available at all Buckerfield's stores.
Make sure your pet is accustomed to spending time in a travel crate before the trip. Put their favourite blanket and toy inside so your companion will be comfortable and will view it as a cozy den.
Feed your pet a light meal several hours before the flight to avoid an upset stomach. Check with your vet if you think your cat or dog might be prone to motion sickness.
Make sure that your pet is wearing a collar and an identification tag with pet's name, home address, and contact number.
Try to book a nonstop flight. If you must transfer, ask about the airline's transfer policy. Some airlines will not transfer animals to a connecting flight; you will need to retrieve them at the baggage claim area and recheck them.
Avoid traveling in extreme temperatures. Cargo holds generally have no heat or air conditioning and can reach extreme temperatures quickly. Some airlines restrict the times of the year that animals can fly; make sure you check with the airline.
Verify that the carrier's baggage-claim tag shows the correct destination and is securely attached.
Mark the carrier with the animal's name, your name, address, phone number, and destination. Make sure carrier has a "live animal" sticker with arrows showing which side is up.
For long trips, freeze your pet's water or fill water dish with ice cubes to make drinking water available at all times.
If the flight is delayed, inform the crew that an animal is on board and if the delay is lengthy, your pet might have to be removed from the plane until flight time.

Before board

ing, ask the flight attendant to make sure your pet is on the plane.
When you reach your destination, retrieve your pet immediately.
Check your pet closely after the flight for signs of illness or stress.
Don't forget to get all your travel needs at Buckerfield's. We carry a great selection of portable food and water dishes, kennels, exercise pens, toys and everything your pet needs. Pets can be wonderful travel companions. Be ready and have fun!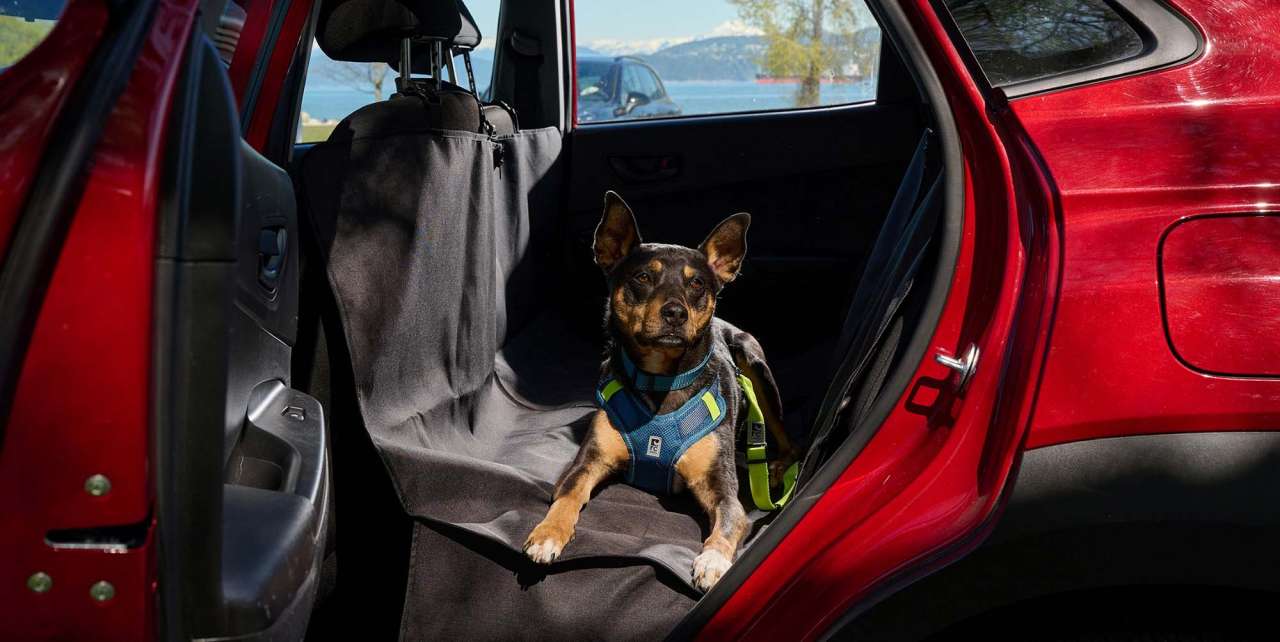 On the Road
If your pet isn't accustomed to car travel, break them in gradually, well in advance of the trip, by taking short trips and using lots of praise.
The following tips will help make your journey in your vehicle safer:
If your pet gets car sick, offer a light meal a few hours before you leave and feed minimally during the drive. Offer small amounts of water prior to leaving home and at rest stops. Consult your veterinarian for medication if your dog or cat is prone to carsickness.

Cats can turn into escape artists on the road, so keep them in sturdy, well-ventilated carriers that are big enough to allow them to stand up and turn around comfortably. Line the carrier with a towel and a small litter tray and secure the carrier with a seat belt.

Dogs are safest in a carrier that is secured with a seat belt, or restrained with a special harness that connects to a vehicle seat belt. RC Pets Sit Tight Tether is a great option available at your local Buckerfield's. Never allow dogs unrestrained in the bed of a pickup truck—all it takes is one abrupt stop to eject them from the vehicle.

Never carry your animal in a box or carrier made of cardboard—it is not safe and will provide no protection in an accident.

Never open a car window or door when your cat or dog is unrestrained. Before you open a car door make sure you have a collar or harness on your pet and have a firm grasp on the leash before opening a vehicle window or door. Countless dogs and cats have been lost at rest stops, road construction sites, or other stops along the way.

Never leave your pet alone in the car. In the summer, the car's internal temperature can raise to fatal levels very quickly, even with the windows slightly open. In the winter, it could get extremely cold and your pet could freeze. Take your pet with you if possible or have someone watch them for you.

Your dog needs water, exercise, and potty breaks at regular intervals. Stop to walk your dog often.
Pet accommodations
Regardless of if it is a campsite, a family friendly cottage, or a hotel, prior to packing up your pet, call and confirm your accommodations are pet friendly.
Once you arrive at your destination, set up your pet's food and water bowls in a spot where they can easily be found by your pet.
Do a quick check to make sure the space is pet safe.
Bring along your pet's regular bed, as they will appreciate the familiarity of it in a new environment.
Boating with your dog or cat
Animals should wear floatation devices when on or around the water. We carry pet life jackets in several styles and sizes at Buckerfield's.
It is important to keep your pet well hydrated, with access to cool water at all times. They also need a place in the shade to stay cool.
Boaters will need to go ashore regularly to give their dogs to a chance to relieve themselves. Cats can continue to use their litter box while on board boat.
Try a few shorter boat trips to get your pet accustomed to the water. Make sure to keep them safe and secure so they don't fall in.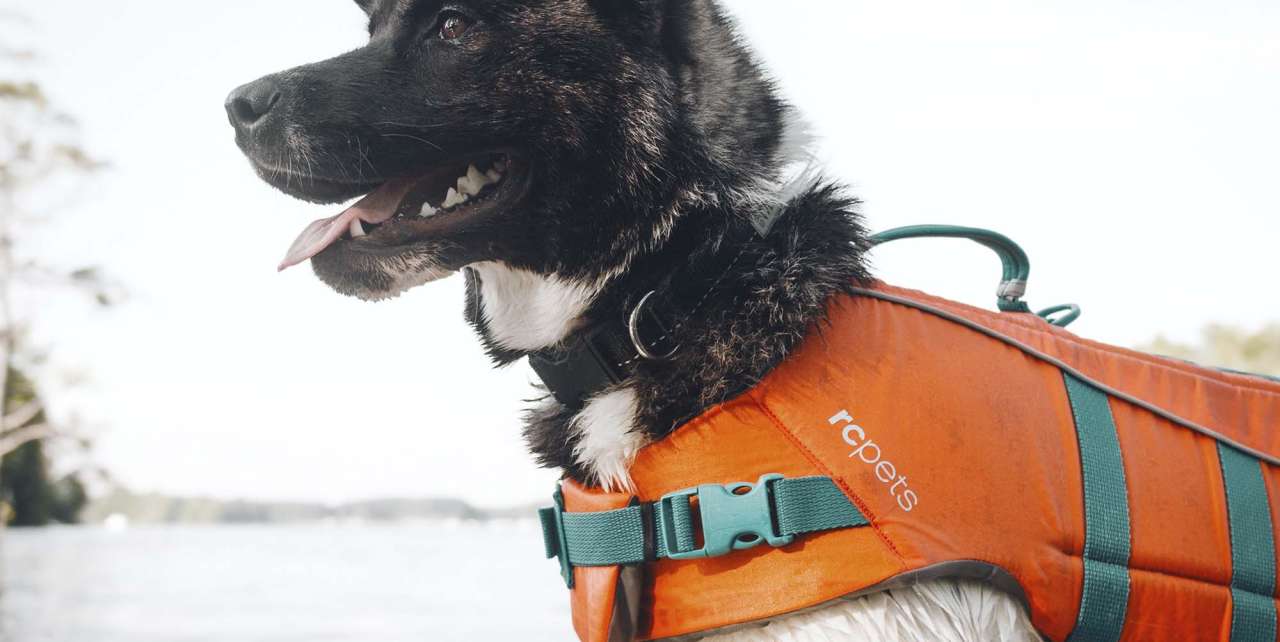 Have more questions? Visit your local Buckerfield's and we'll be happy to help!